Reach your full management potential with SAP Business ONE
The most complete platform to empower your growing business.
On-premise and cloud implementation
SAP Business ONE is a software that integrates all business processes through a super intelligent and intuitive suite.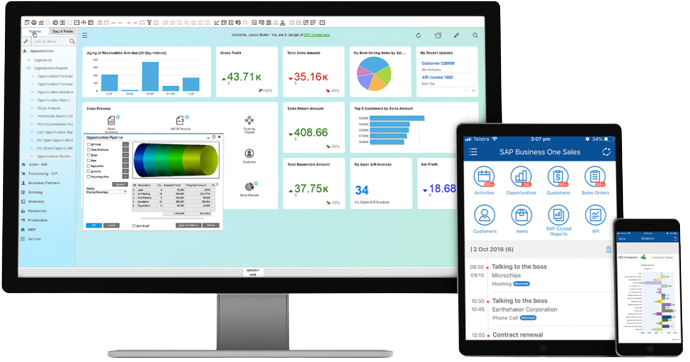 Obtain the scalable reliability and speed you need to reach your targets and accelerate ROI.
Success Story: Petit Fours
Discover how SAP Business ONE changes the SMEs that implement it.
Some of the companies that trusted us
Transform your business processes with the most thorough, industry-focused ERP that adapts to your organization's specific evolution.
Comprehensive support and maintenance to resolve incidents in the daily and ongoing operation of the system.