La transición hacia la venta digital
Hacia finales de 2018, al planificar el siguiente año laboral, se detectó que el modelo de ventas entonces en uso ya no se ajustaba de manera óptima al ritmo que estaba experimentando el negocio. Dirigir los esfuerzos hacia los objetivos y oportunidades más prometedores resultaba en un costo que impedía su alcance.
En ese momento, se percibió la necesidad de sumergirse en la evolución del ámbito comercial y adentrarse en el mundo de las ventas y el marketing digital. Fue así como se descubrió el concepto de "growth marketing" o marketing de crecimiento, lo cual llevó a comprender que alcanzar los objetivos requería la implementación simultánea de diversas acciones. Se emprendió entonces la tarea de reestructurar el enfoque de manera creativa, paciente y disciplinada, incorporando nuevas herramientas y aprendiendo tanto de los errores como de los aciertos.
En ese contexto, en marzo de 2020, se produjo un giro drástico cuando las circunstancias cambiaron por completo, y el modelo de trabajo de gestión comercial digital que se había construido en los meses previos se tornó esencial para poner en marcha la "Sales Machine".
Se adoptaron estrategias que dieron lugar a oportunidades de forma orgánica, entre ellas:
Un uso extenso de las redes sociales (LinkedIn, Twitter, Instagram y Facebook)
Generación de demanda
Campañas de medios pagados
Rediseño del sitio web de la empresa
Aplicación de estrategias SEO para una comunicación interactiva con el mercado
Suscripción al modelo B2B en Estados Unidos
Realización de seminarios web
A principios de 2022, estas acciones empezaron a rendir frutos con la concreción de oportunidades que se transformaron en proyectos tangibles. Se había pasado de un modelo de ventas presencial en octubre de 2019 a uno completamente digital en enero de 2022. Ahora, nuevamente se ha incorporado la presencialidad, lo que está generando una nueva transformación del ciclo, manteniendo lo mejor de ambas experiencias.
Sin dudas los desafíos son permanentes y no podemos dejar estar atentos para adaptar las estrategias de nuestros negocios a lo que sucede en el mundo. ¿Cuál fue el mayor desafío comercial de los últimos años para Uds.?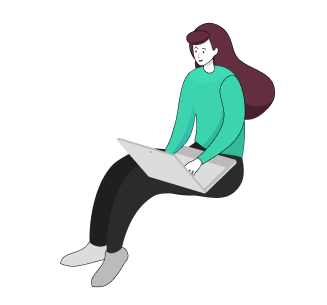 Come back to our news section to read more.